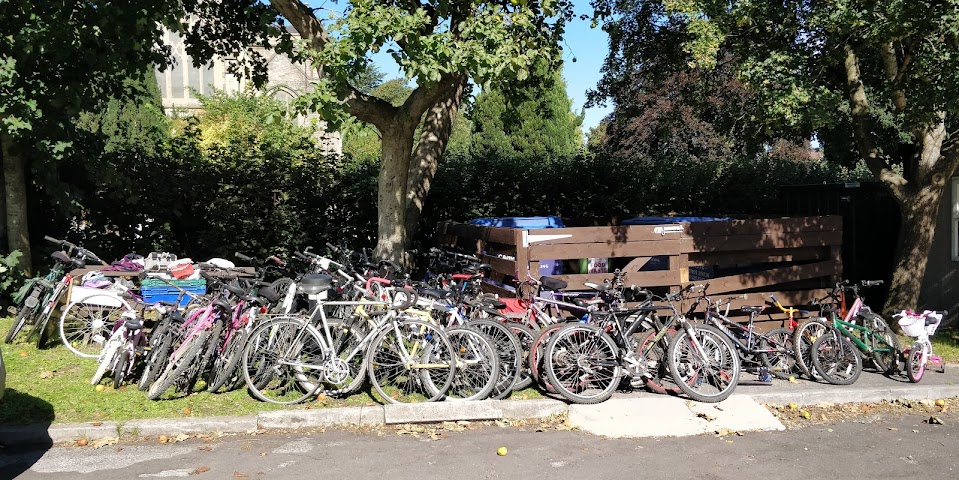 What we do
Our aim
Frome Community Bike Project exists to support and encourage people to cycle more for everyday journeys. Cycling is great for physical and mental health, but it also helps to reduce congestion, improve air quality and provide a cheap alternative travel option. We will work towards our aim by offering: 
1. Refurbished bikes
We will sell low cost refurbished bikes that might otherwise have ended up in landfill
2. Maintenance skills
We will teach people how to look after their own bikes, offer bike servicing and provide a shared workshop where people can use our tools
3. Cycle classes
We will offer classes to improve cycling confidence and develop a social network to support people to continue cycling in the future
4. Supporting infrastructure improvements
As the project progresses we will be supporting infrastructure improvements to make cycling around Frome a safer and more pleasant experience. All profits from Frome Community Bike Project will go to Frome's Missing Links who are a local charity working to link up traffic-free routes in and around Frome.